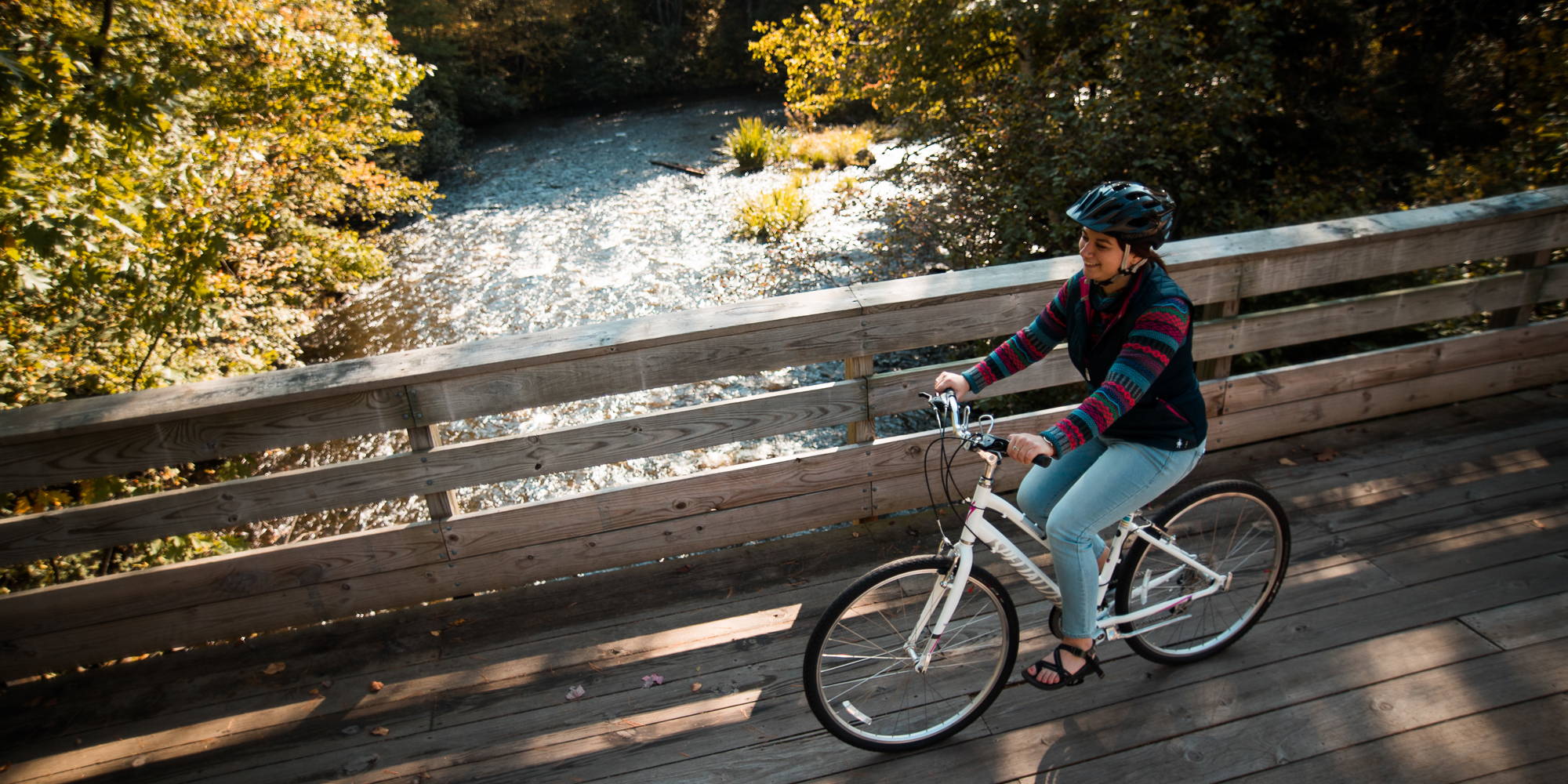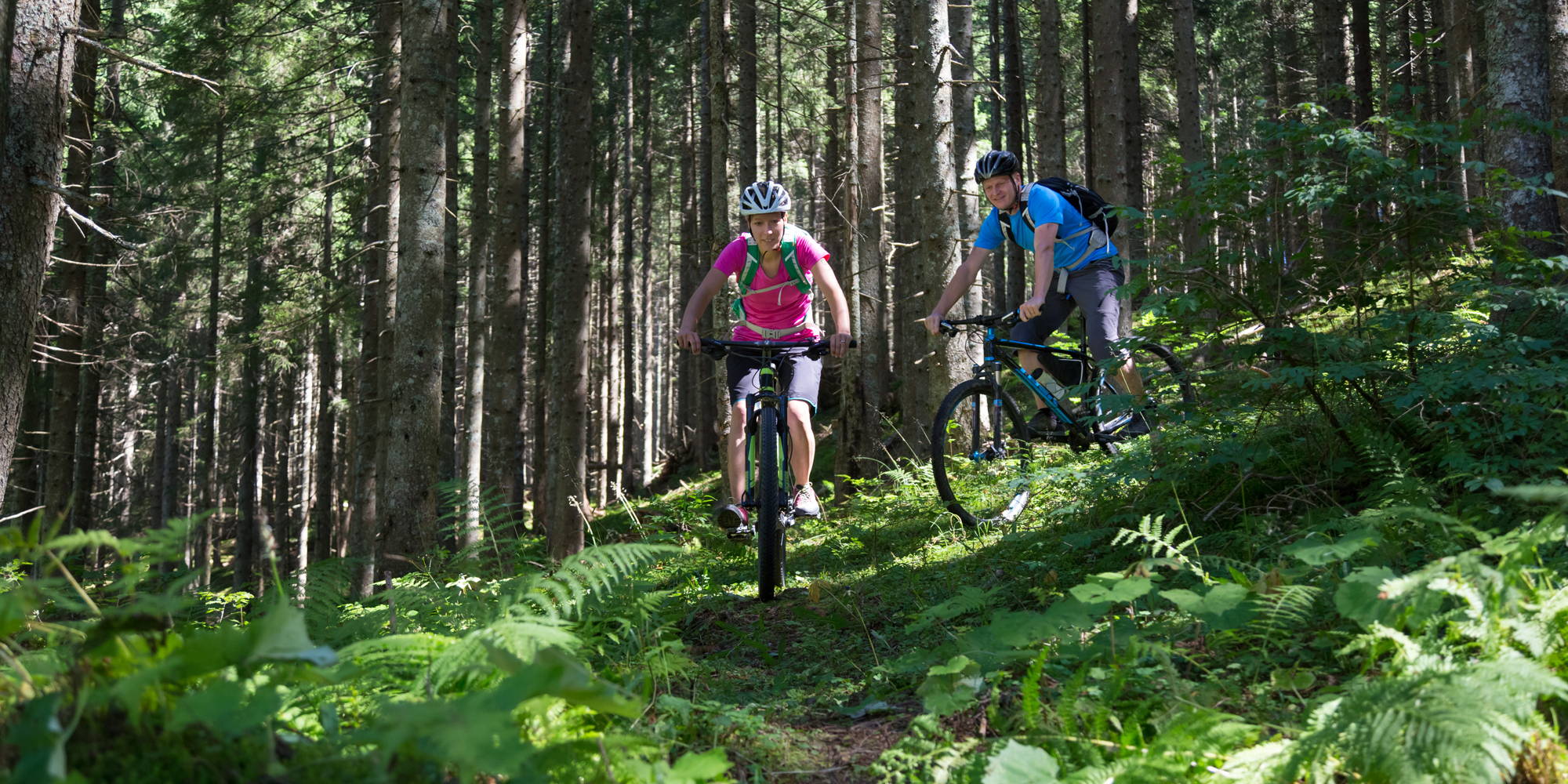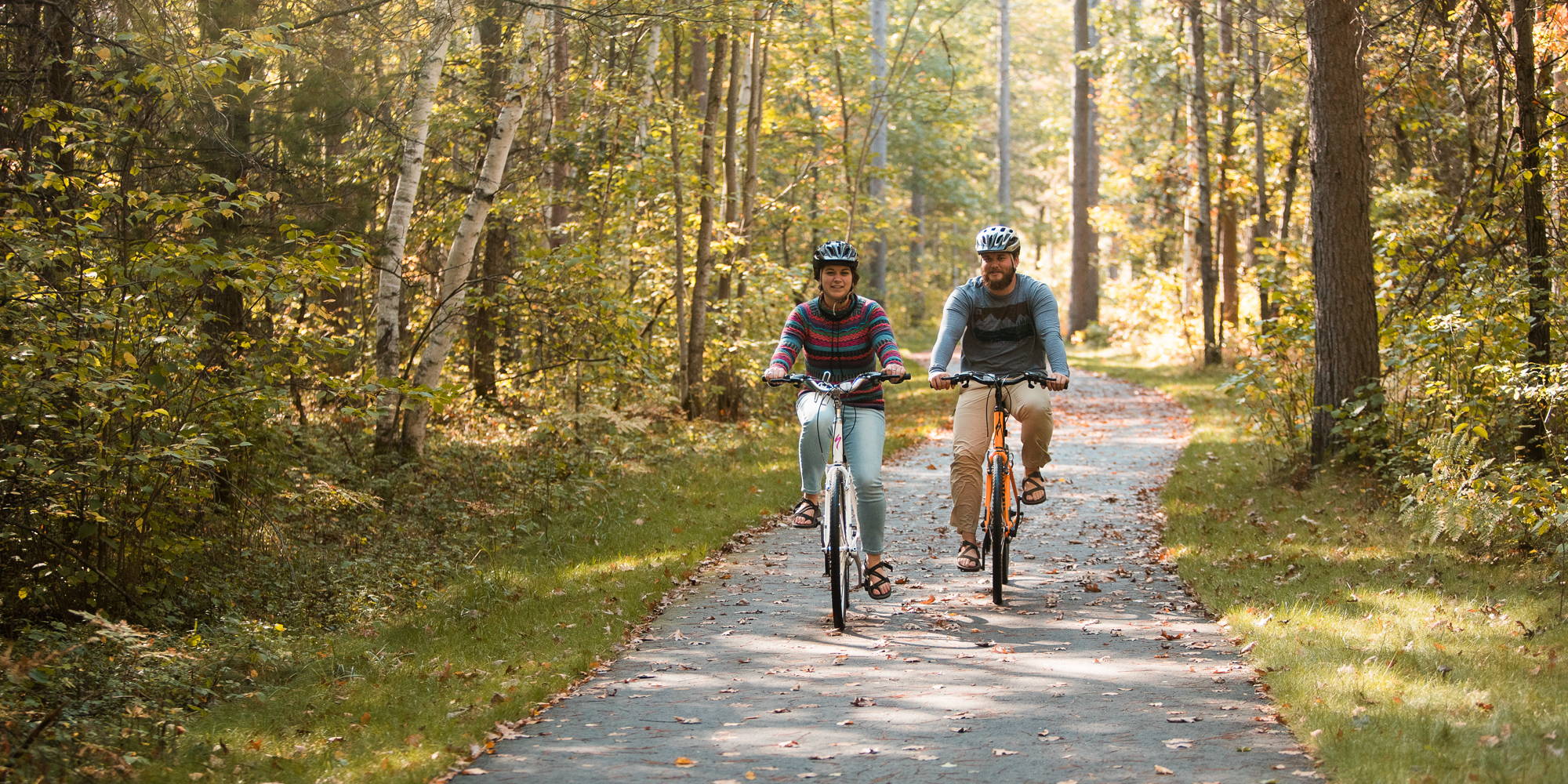 Boulder Junction Area Bike Trails
The dense forest and beautiful rivers and lakes make the Boulder Junction area ideal for all types of biking. The extensive paved trail network combined with "world class" mountain biking make this area a premier cycling destination.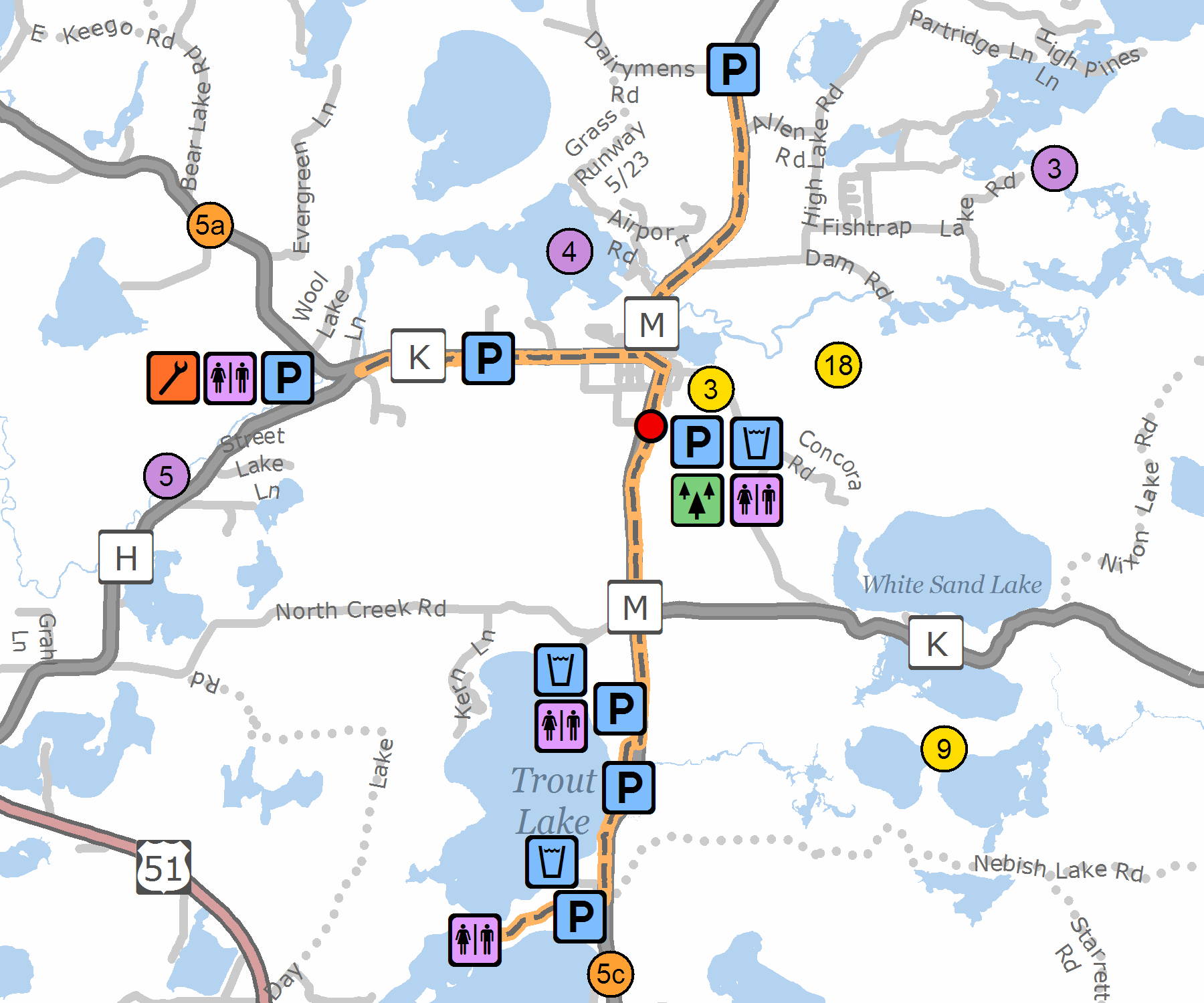 Heart of Vilas County Paved Trail
The Heart of Vilas County Paved Bike Trail System offers riders more than 52 miles of paved trails that connect St. Germain, Sayner, Boulder Junction, Manitowish Waters, and Mercer. This spectacular trail winds through the Northern Highland American Legion Forest and along crystal clear lakes and rivers.
Along the trail are many scenic rest areas with picnic spots and restrooms. There are 20 different parking areas to choose where to start your ride. You will also find swimming spots for a quick cool down in the summer months and walking trails if you want a break from two wheels.
There are several campgrounds along the trail as well as many motels and resorts on or easily accessible to the trail. From the Heart of Vilas Bike Trail you can ride right up to a restaurant for a great meal or a quick snack.
The trail system features smooth pavement suitable for all types of riders -- from flat-to-rolling terrain, manageable hills, and multiple scenic bridges. Bring your sense of adventure!
You can access the trail directly from Coontail.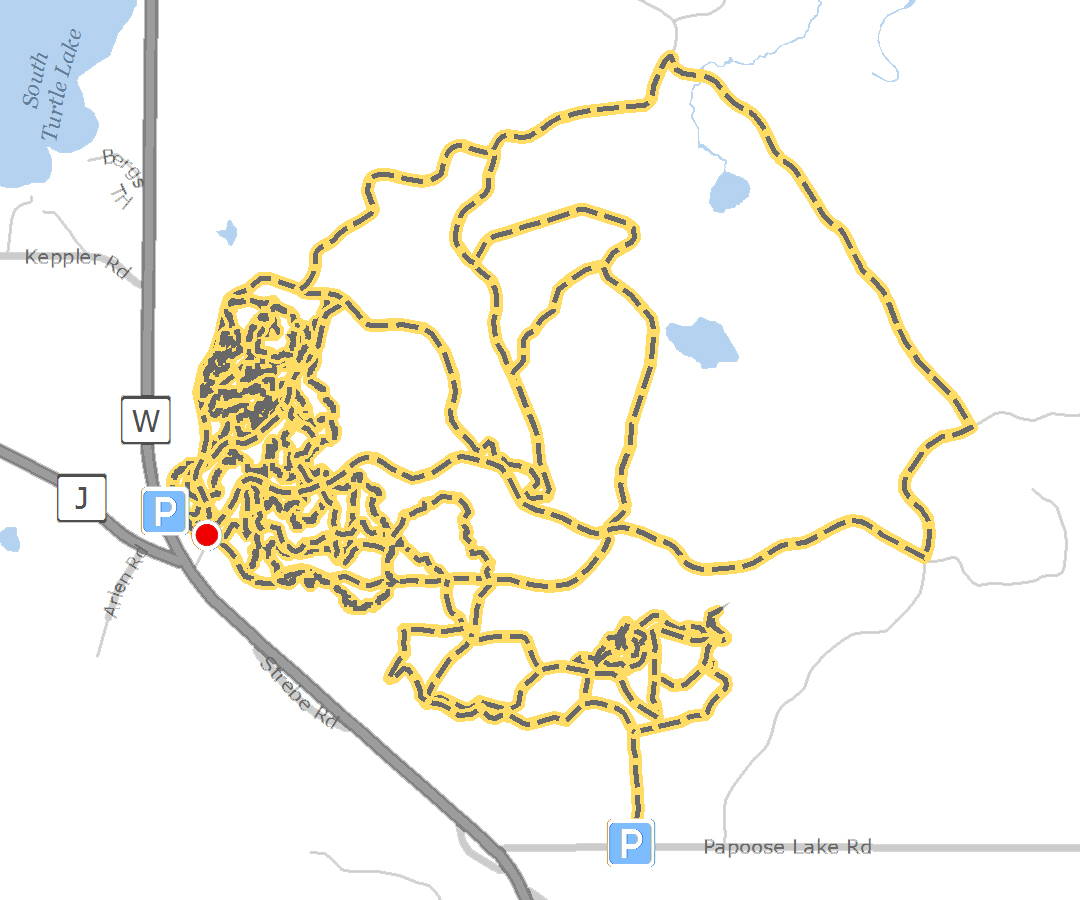 The WinMan Trails are a network of silent sport trails in Winchester. Spanning 1300 acres of private and public land, the trails offer mountain biking, hiking, classic and skate skiing, winter fat biking, groomed and ungroomed snowshoeing. These trails are specifically groomed and maintained for winter fat tire biking.
Located 3.5 miles north of the North Lakeland Discovery Center on Hwy W. Trail head and parking at the intersection of Hwy W and Hwy J (by the snowmobile trail).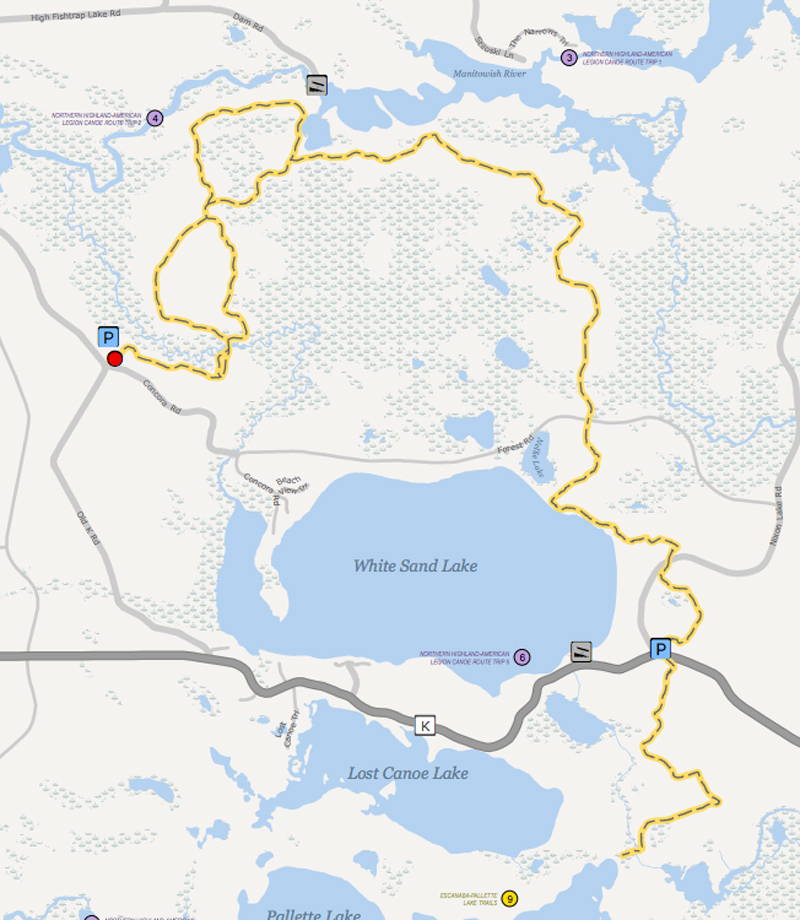 Located just outside Boulder Junction,this designated mountain bike trail (Wisconsin State Trail Pass required) serves as an ungroomed cross-country ski and snowshoe trail during the winter. It includes several wilderness trails of grass and dirt gently winding through different timber types and along the edge of the Manitowish River, the Fishtrap Flowage, and White Sand Lake. Leashed pets are allowed only when there is no snow. The trail connects to the Escanaba-Pallette Lake Trails.
Loops of 4.6 and 12.5 miles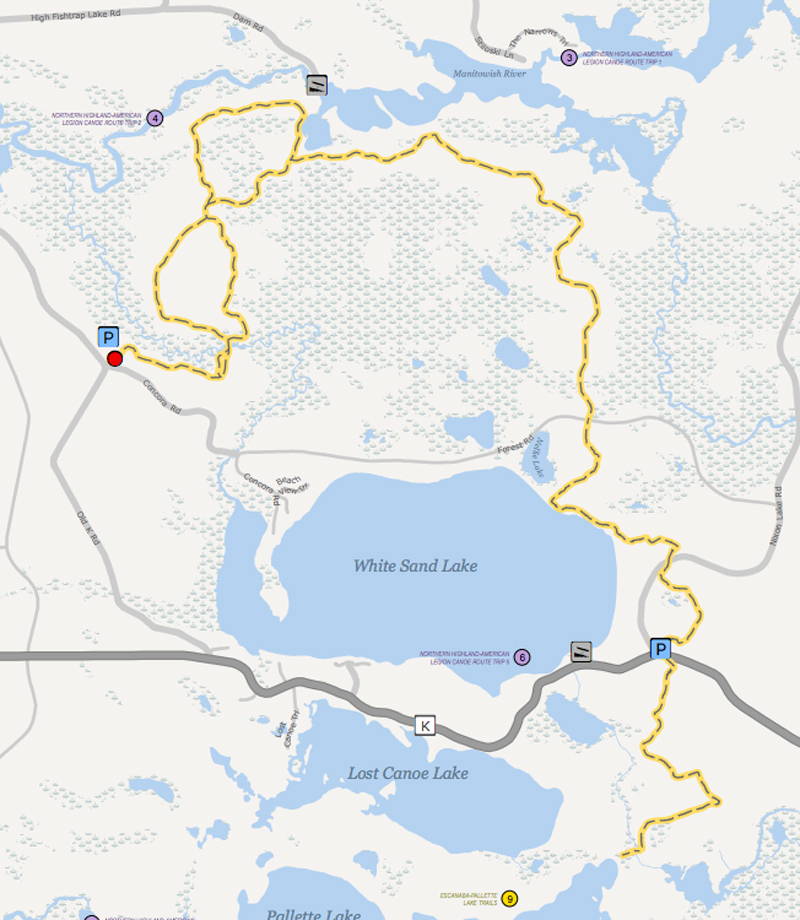 Scenic trails featuring a variety of trail loops for mountain biking and differing terrains for beginner to expert cross-country skiers. The system is maintained by the Sayner/Star Lake Lions Club.
Located 2 miles west of Sayner on Highway N.
---